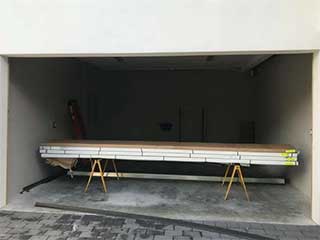 Repairs Should Be Done ASAP
It's understandable to have a whole long list of services that your home needs, so you may be tempted to just ignore with the shuddery movement or sudden reversal of your garage door rather than get it fixed. However, all this is just worsening the issue, because continued use of a malfunctioning system will result in even further damage to have to deal with over time. Instead, you should take the first step towards repairing the issue today!
Your Garage Door Opener Is Vital
The opener is what gets the whole system in motion, so any troubles with it will certainly be noticeable. It may be something as simple as a lot of noise, or as drastic as it not moving whatsoever. Thankfully, our professionals are familiar with all the major brands from Chamberlain to LiftMaster, so we'll be able to get to the bottom of the issue in no time! It may just need a part repair such as a broken motor, or something that requires the whole opener be replaced. Whichever the case, we'll help you get your door moving easily again before you know it!
We'll Get Things Back On Track
Your garage door's tracks may have been tweaked over time or from an accident therefore stopping your door from running smoothly, but we can get it back into shape! We can inspect the system and see if it's a case of the door having popped out of the track, or if everything just needs to be realigned.
Roller Repairs Or Replacements
Another important part involved with the tracks is the roller inside them that helps your door move easily, but this won't be the case if they've been worn or rusted over time. We can carefully pry the track open to get to them and see what the issue is, and repair and replace them as is necessary.
Contact Us Today
Call Garage Door Repair Fairfield to schedule your appointment!
Count on us for:
Part Replacement & Lubrication
Opener Sensor Replacement
Emergency Broken Spring Replacement
Garage Door Cable & Track Repairs